Metro Detroit Lawn Service
Thank you for visiting Detroit's premier lawn care services provider! We are dedicated to insuring that you are able to enjoy your summers, and have no worries at all regaring the state of your yard.

For years now, we have been providing the Metro Detroit area with the best lawn care and landscaping services in the area. We work very hard to make sure that each and every one of our clients is completely satisfied and free of concern.
When you entrust your lawn to us, we can guarantee that it will be looking it's best in the least amount of time possible! We provide top notch service to all of our clients, and we welcome the challenge of turning your yard into a natural spectacle of beauty.
Company Perks
Our flexibility and commitment to provide only the very best service is your gain! For your convenience, we do the following with the utmost expertise and/or willingness.
About Us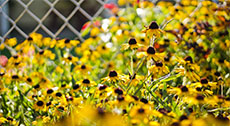 At Metro Detroit Lawn Service, we do so much more than just "cut your grass". You'll find that we offer great services for all kinds of specialized landscaping for your home or your business.
It is our truest passion in life to bring beauty to the lanscape of your property! We work steadfast in making sure we employ only the very finest people, who love their job, and are great at it. This allows us to really live up to the high expectations you have, and should have, regarding the appearance of your home or business. This one old saying no longer applies: If you want something done right, you've gotta do it yourself. Because we are happy to far surpass your expectations regarding the appearance of your lawn.
Our passion for what we do, has led to our great success in this field. For years we have grown steadily, even through the toughest times. We believe that our great service can stand the toughest tests, and in recent years that was put to the test... and we sustained growth. Our success does, indeed, speak for itself!
Overview
Whether you own a small home with a tiny back yard, or a multi building apartment complex, no job is too big or too small! We believe that everyone deserves the same committment to excellence from us.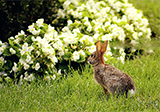 From lawn mowing, edging, planting flowers and shrubs, to full fledged landscaping... even snow removal and de-icing. We really do it all! Whatever you might dream up in regards to the beautification and maintenace of your home's landscaping, we can handle anything, and we will do it better than any of the other companies out there!
Get in touch with us at any time to inquire about a free estimate of our services!
Our Services
Our service specialties are vast. So, if you have a direct question, you're going to want to contact us directly.
Our Service Area
View Larger Map
Wayne County

»
Allen Park
»
Belleville
»
Brownstown
»
Canton Township
»
Dearborn Heights
»
Dearborn
»
Detroit
»
Ecorse
»
Flat Rock
»
Garden City
»
Gibraltar
»
Grosse Ile
»
Grosse Pointe
»
Grosse Pt Farms
»
Grosse Pt Park
»
Grosse Pt Woods
»
Hamtramck
»
Harper Woods
»
Highland Park
»
Huron Township
»
Inkster
»
Lincoln Park
»
Livonia
»
Melvindale
»
Northville
»
Plymouth
»
Redford
»
River Rouge
»
Riverview
»
Rockwood
»
Romulus
»
Southgate
»
Sumpter Township
»
Taylor
»
Trenton
»
Van Buren
»
Wayne
»
Westland
»
Woodhaven
»
Wyandotte

Oakland County

»
Addison Township
»
Auburn Hills
»
Avon
»
Berkley
»
Beverly Hills
»
Bingham Farms
»
Birmingham
»
Bloomfield Hills
»
Bloomfield Township
»
Brandon Twp
»
Clarkston
»
Clawson
»
Commerce Township
»
Farmington
»
Farmington Hills
»
Ferndale
»
Franklin
»
Groveland Twp
»
Hazel Park
»
Holly
»
Highland Township
»
Holly
»
Hunt.Woods
»
Independence Township
»
Keego Harbor
»
Lake Angelus
»
Lake Orion
»
Lathrup Village
»
Leonard
»
Lyon Township
»
Madison Heights
»
Milford
»
Novi
»
Oak Park
»
Orchard Lake
»
Ortonville
»
Oxford
»
Pleasant Ridge
»
Pontiac
»
Rochester
»
Rochester Hills
»
Royal Oak
»
South Lyon
»
Southfield
»
Sylvan Lake
»
Troy
»
Walled Lake
»
Wixom
»
Wolverine Lake

Macomb County

»
Armada
»
Bruce Township
»
Center Line
»
Chesterfield Township
»
Clinton Township
»
Eastpointe
»
Fraser
»
Grosse Pointe Shores
»
Harrison Township
»
Lake Township
»
Lenox Township
»
Macomb Township
»
Memphis
»
Mt. Clemens
»
New Baltimore
»
New Haven
»
Ray Township
»
Richmond
»
Romeo
»
Roseville
»
Shelby Township
»
St. Clair Shores
»
Sterling Heights
»
Utica
»
Warren
Contact Us
We are always happy to hear from you! No question or concern is too small. Contact us at any time.
Address
Metro Detroit Lawn Service
999 Placeholder Rd,
Detroit, MI 48201
USA
Tel: 555-555-5555
Fax: 555-555-5556